Trip to Danang Vietnam from Melbourne, Australia
Da Nang is a city located in the south certral coast of Vietnam, considered as one of the famous tourist cities in Vietnam. You can easily find many advantages there such as stunning white-sand beach and authentic local cuisines. You see our brief travel guide to Danang, Vietnam below:
I/How to get your visa Vietnam in Melbourne, Australia?
There are two main ways to get tourist visa.
1 – Getting a visa at Vietnamese representative offices aboard
If you want to get visa stamped on your passport before your trip, you can apply in person through a Vietnamese Embassy or Consulate office in Australia. This way is applicable for all citizens who used different methods of transportation such as air-plane, bus and cruise.
Vietnam Embassy in Australia
Add: 6 Timbarra Cresent, O'Malley, ACT, Canberra 2606, Australia.
Tel: +61-2-62866059/62901556
Fax: +61-2-62864534
Email: [email protected]
Vietnam Consulate in Australia
Add: Suite 205, Level 2 Edgecliff Centre, 203-233 New South Head Road, Edgecliff NSW 2027
Tel: +61-2-932 72 539/932 71 912
Fax: +61-2-932 81 653
Email: [email protected]; [email protected]
For a tourist visa, you will need to submit:
Entry permits form (which can vary from one Vietnamese embassies or consulate abroad to another).
Two photos (usually 4cm x 6cm or 3 cm x 4 cm)
Your original passport
Visa fee
The form and the fee can vary by country, so please check directly the Vietnamese embassy or consulate to which you are applying.
2 – Getting a Visa on arrival
It is considered as the most convenient and fast way to obtain a Vietnam visa.  Just need apply for an approval letter online and then pick up the visa at Vietnam airport. Please click here for full information.
II/How to get there?
To get there, there are different ways you can use. The information below might be helpful for you to choose which one you want to use most.
BY TRAIN
At the middle yet important point of Vietnam, Danang is a stop for both North and South train. Since it is a long schedule, many trains by Reunification Express train are set up with soft sleeper and air-conditioner. If you decide to use this one, please note that the ride across Hai Van Pass is so unique and beautiful – seat close to the window is smart to enjoy its beauty.
BY AIR
There are daily frequent flight in-out to Danang international airport which is located inside the city. Using this type of transportation is considered as the most convenient and fast way to get to Danang. Here is some information you should notice.
+ Airport code: DAD (Da Nang International Airport).
+ Distance from Airport to city center: around 4km.
+ Distance from Airport to beach: around 10km.
+ Daily flights to Hanoi, Hai Phong, Ho Chi Minh city, Da Lat, Nha Trang, Buon Ma Thuot and Pleiku.
BY CAR
This type of transportation is also accepted; however, you should consider deciding it based on your real departure. If the jourley is quiet far, such as from Hanoi to Danang or from Ho Chi Minh to Danang, you should consider two options above. It is safer and more time consuming.
III/What to see in DaNang?
The Richest, the leading entertainment website, recently has named Danang to be a world's best travel destination in 2015. Its beauty and incredible destinations are the reason why this website recommends travelers experience there. Now let's discover some major destinations below.
Ba Na Hills is located in the Truong Son Mountains west of the city of Da Nang. On the altitude of 1487 meters, the temperature here is so unique; you can enjoy 4 seasons in one day. It is the spring appeared in the morning, summer at noon, autumn in the evening and winter at night. It is so amazing
Hai Van Pass is considered as one of the most stunning and spectacular scenic hillside roads in Vietnam. Going there, you will have a great chance to discover its beauty as well as learn more about its long history…!
My Khe Beach is evaluated as one of the most stunning and impressive beach with white sand stretching of around 20 miles. Should you want to enjoy sunbathing or surfing, it is truly a good place to satisfy you.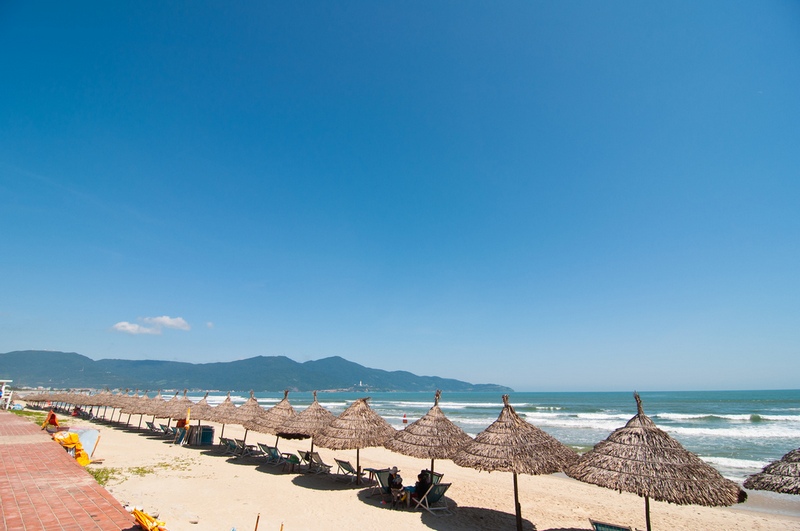 Hoi An Ancient Town, listed as a world cultural heritage, is about 30 km south of danang. You will have a great chance to wander the old streets with many ancient yet unique houses and halls. The architecture here is truly a good mixture of Vietnamese, Chinese and Japanese style. You should go there to discover its beauty fully.
IV/What to do in DaNang?
Enjoy its cuisine
If you spend your trip here without enjoying its cuisine, it is truly missing. There are many delicious dishes, such as Quang Nam's noodle, "banh beo", Nam O Raw Fish Salad, Jelly-Fish Salad and etc. You should enjoy them to experience the good combination of different favour and spices.
Relax on beautiful beaches
It might be said that danang has many beautiful beaches, such as Cua Dai, Non Nuoc and My Khe. With stunning view, clean environment and professional services; spending your time here is worthy.
Visit Son Tra peninsula
If you love adventure, Son Tra Penisula is good answer to explore the narrow jungle by hiking. There are some exclusive plants and animals listed on Red Book.
Taking photos in Han river bridge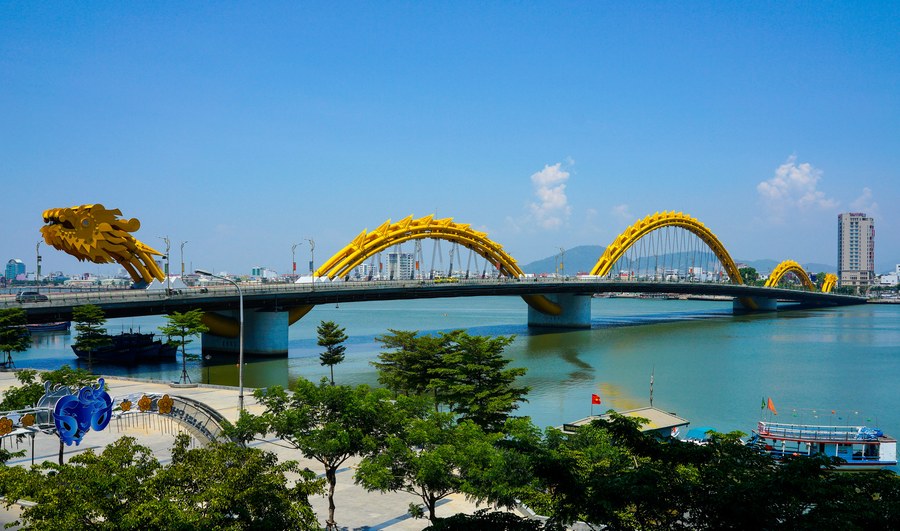 When this city turns on the light, this brigde looks really charming and dreaming. This brigde shows perfectly the modern beauty and development of danang city. You should drop in and enjoy its coold wind and fresh air by taking a small boat along Han river. Do forget to take photo there.
V/Book a tour in Danang
The general information above might raise your interest to spend your trip in Danang. If you go to your final decision to going there, kindly please click here to further tour information.